This morning we met our PM to go over the placement of some of the utilities. We also brought more coffee and donuts for the workers. Got to have a little bribe for them to do good work! After our meeting I got some shots of the inside. Looks good so far.
Mud room. We had them remove the closet so that we can put in a country seat with baskets and a coat rack with baskets.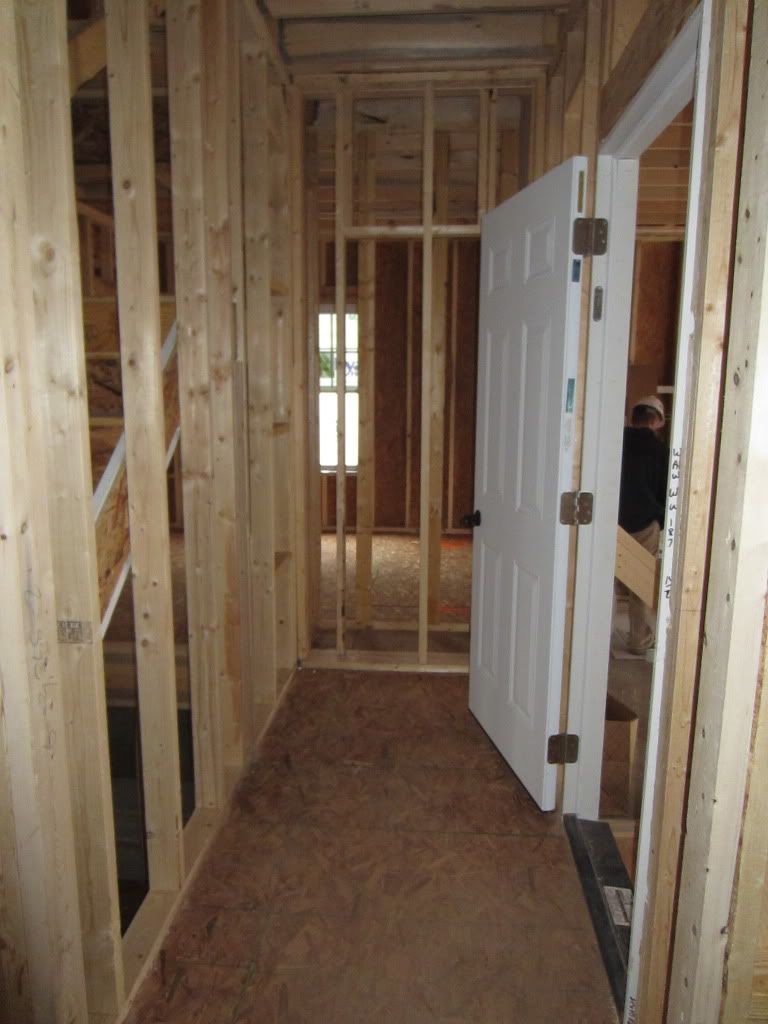 The living room / dining room - with our HVAC ready to be put in.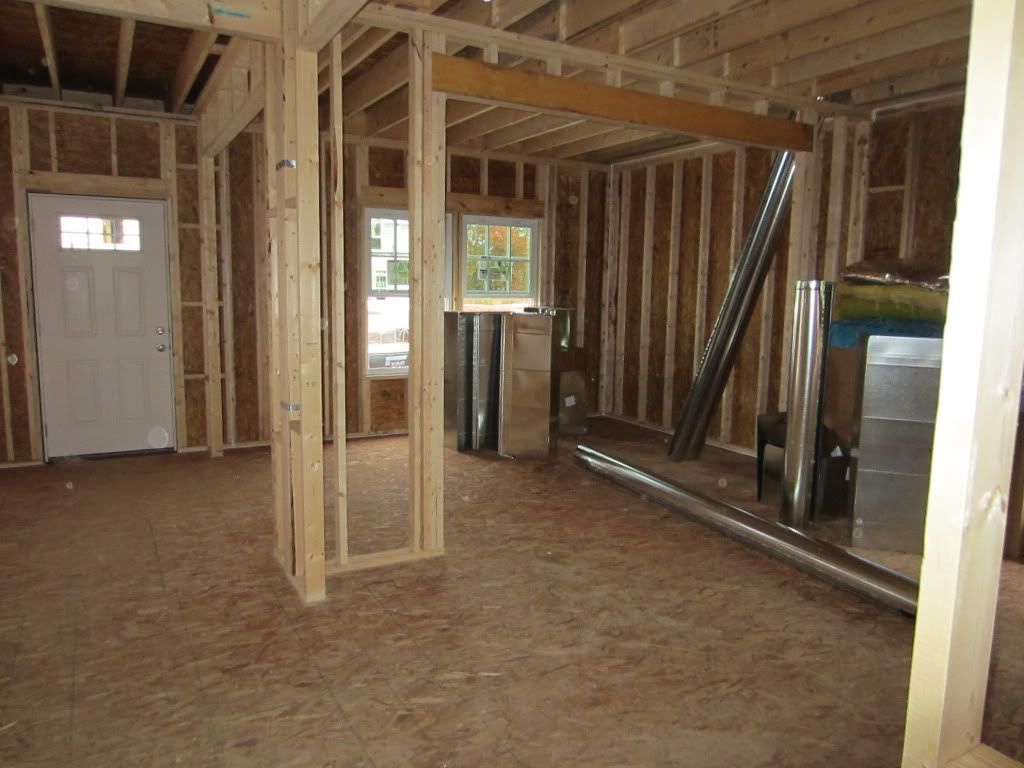 The HUGE pantry - we can't wait!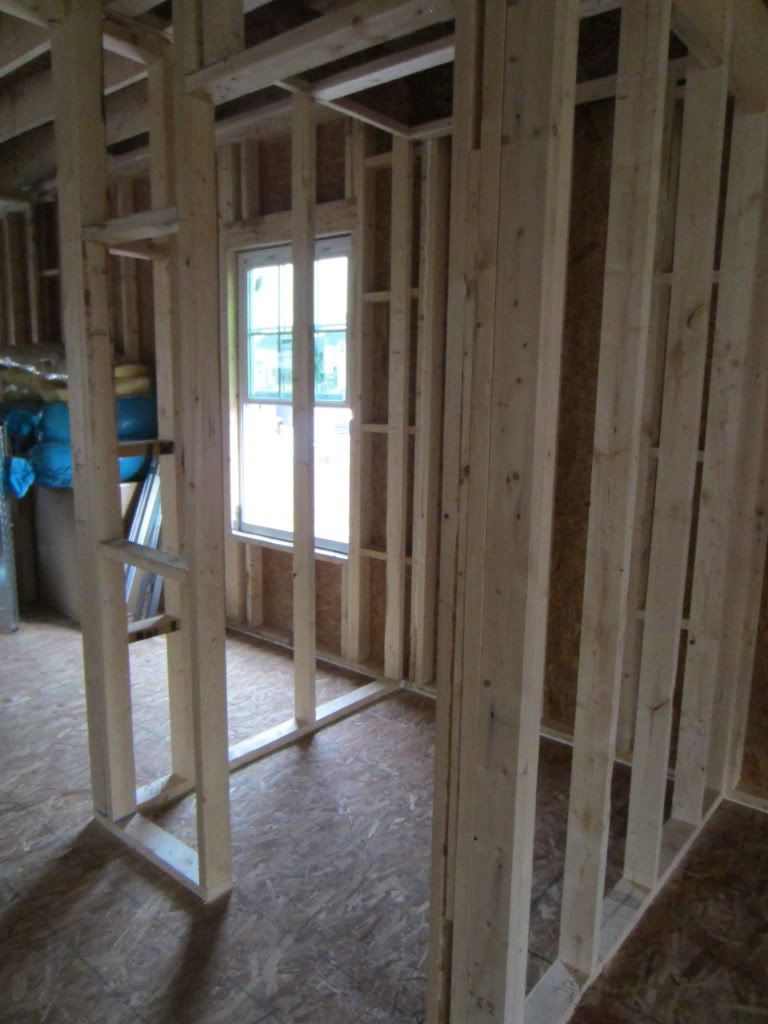 Kitchen - living / dining room to the left, morning room to the right, standing in the family room.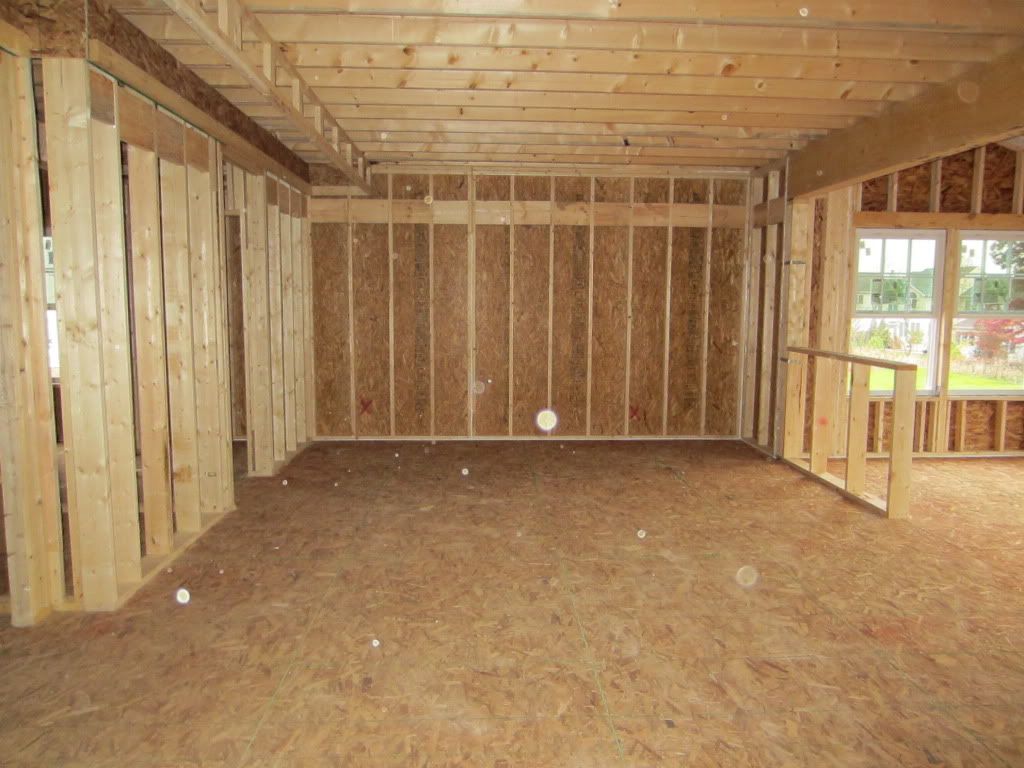 Morning room. And we will have the morning sun in our morning room!
Family Room - kitchen behind me, living / dining room to the right, morning room to the left.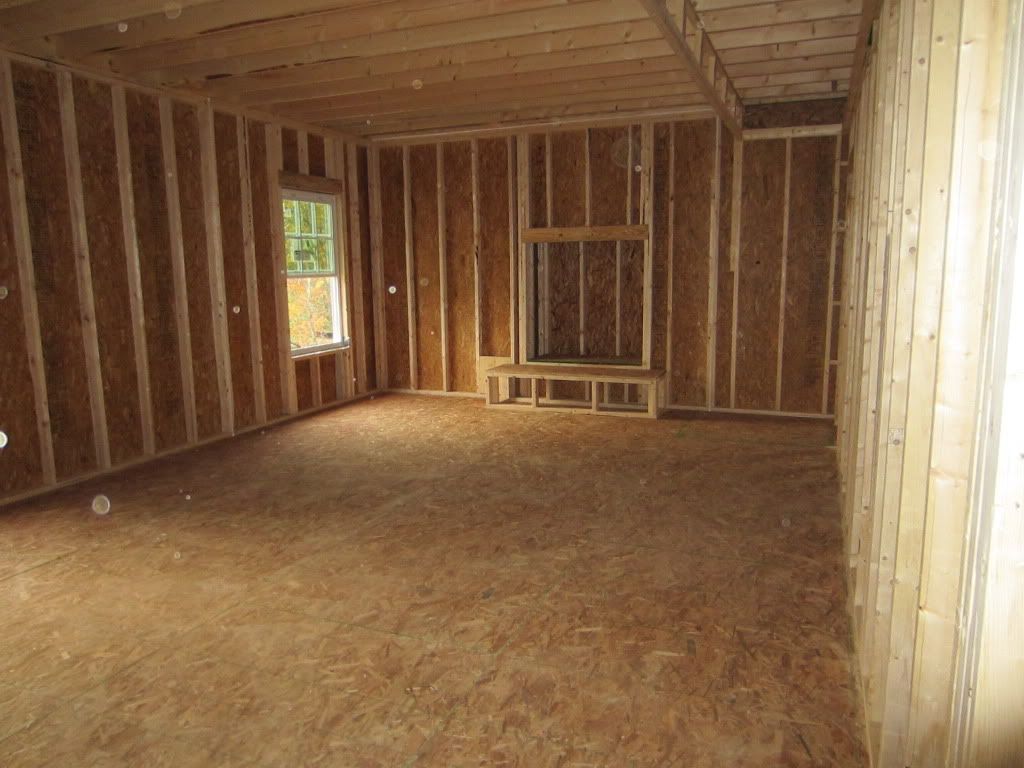 Fireplace. Will have stone up to the ceiling and a raised hearth. We are even getting a stone mantle.