The 2nd floor is now up. Looks like tomorrow will be the roof. Thursday should be roofing paper and if it isn't raining on Friday we might get shingles. Seeing the house go up makes my heart race. So excited to see it all go together.
We thought we might get lucky and watch them put the roof up, but we think they are just prepping for tomorrow.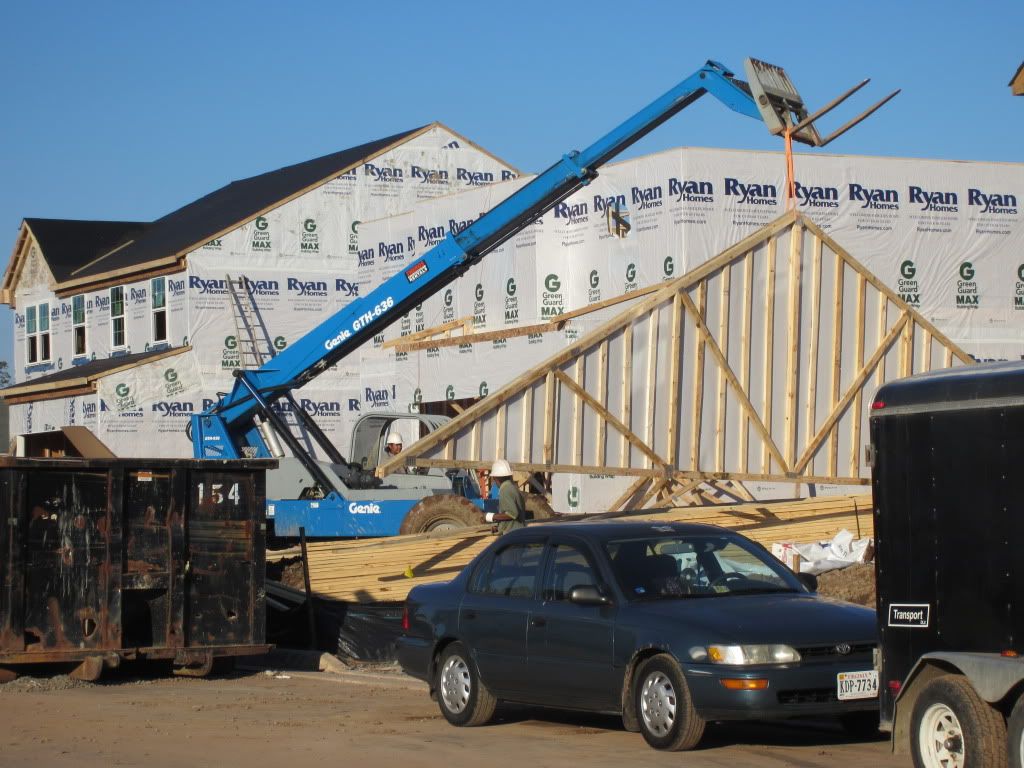 They did put the trusses up for the garage, though.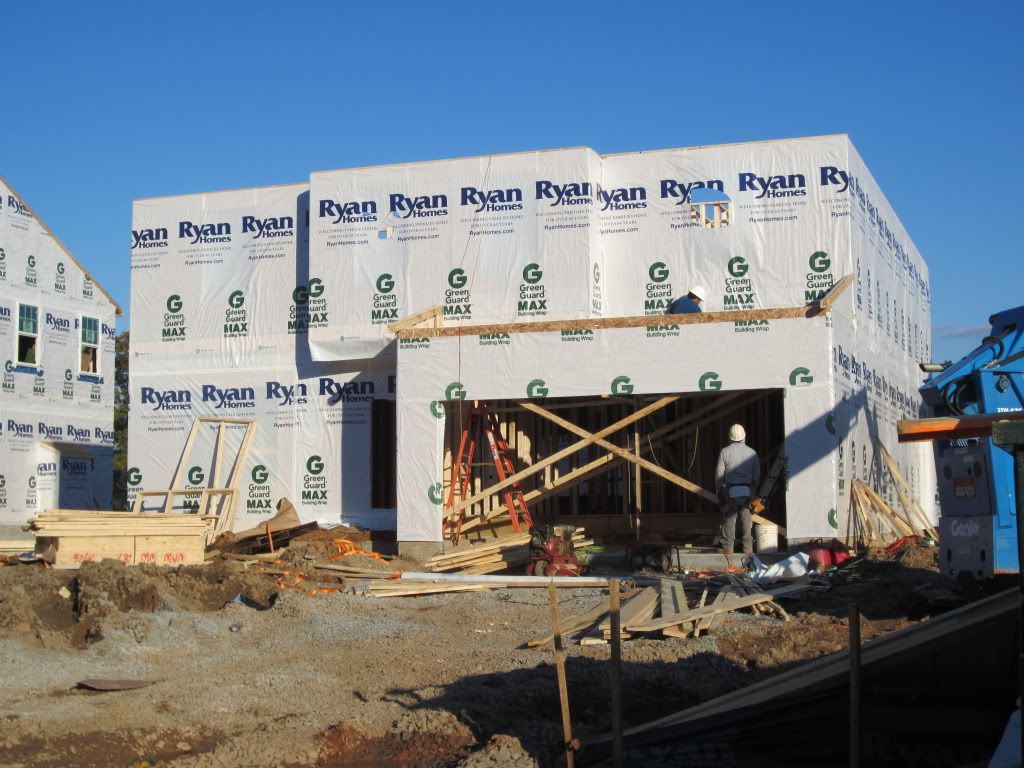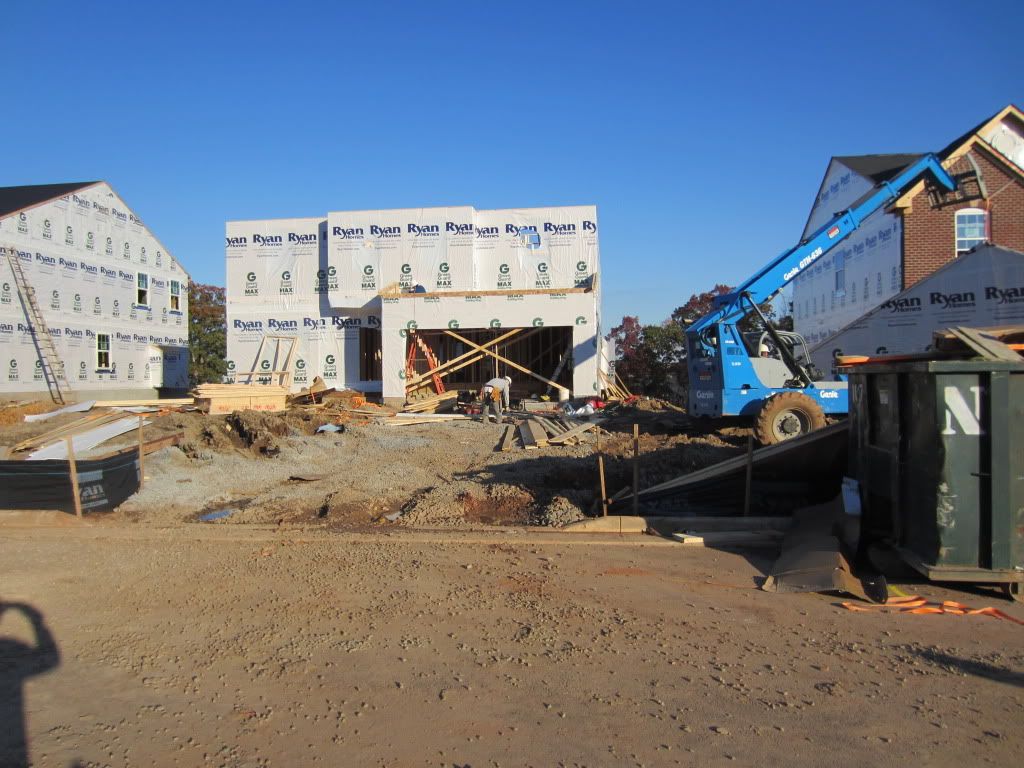 Guess we won't have to worry about sun in our eyes sitting on our deck (*future*) in the afternoons. But, the morning room will have great morning sun.