This week we are getting HVAC, plumbing, and electrical. So far the HVAC is in, the fireplace is in, and the plumbing has been started. Yesterday they put in the master bath tub and today they put in the other two upstairs tubs, shower pan, and placed the water heater. We got a bigger water heater than we were told - they said we would get a 50 gallon and there is a nice big 65 gallon sitting in the basement. Looks like they will hook up everything in the basement tomorrow.
Also today they dropped off the shingles. Looks like they will start those tomorrow. Next week should be our pre-drywall meeting!!
Trim around the windows and doors is in.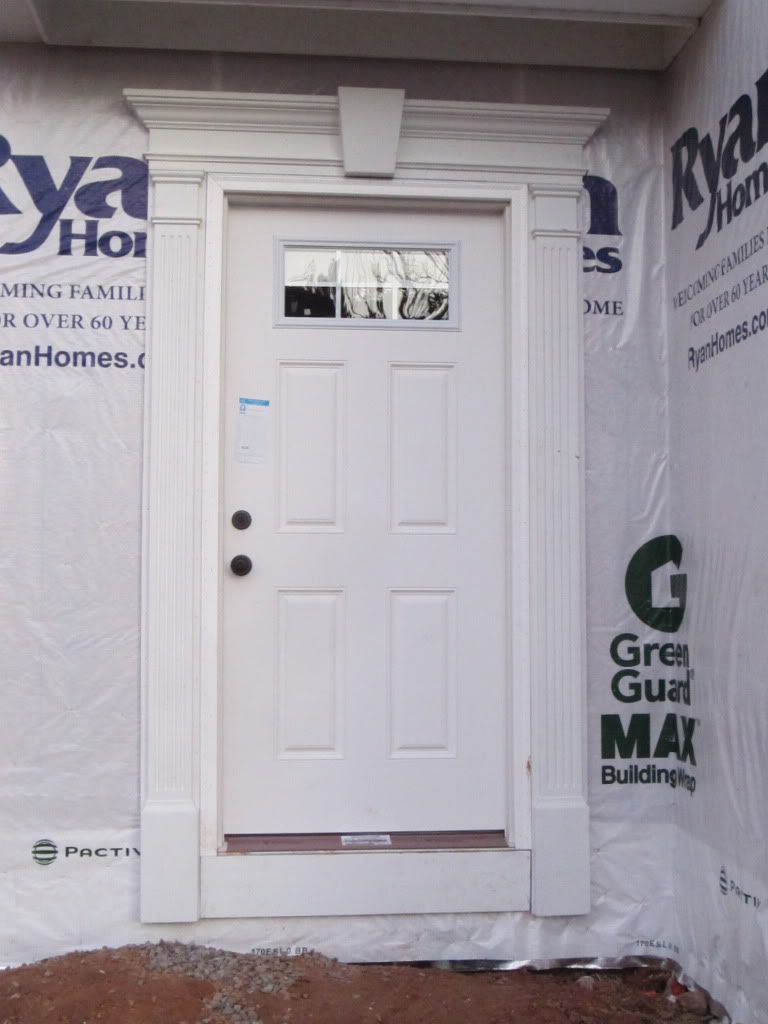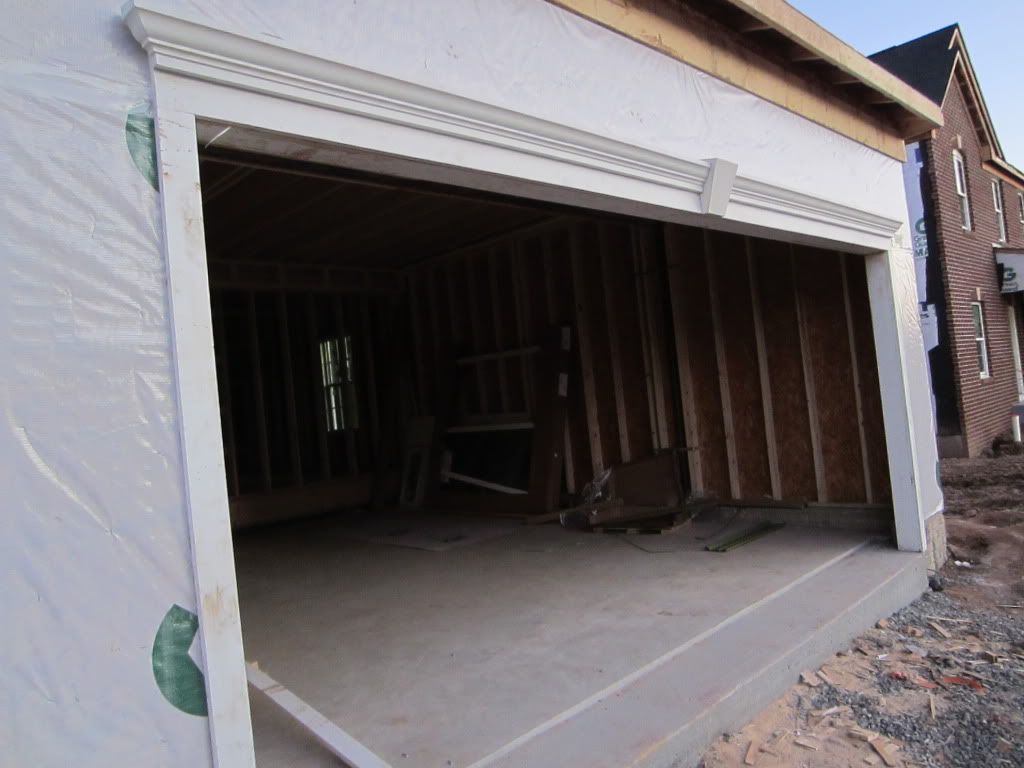 Inspection - Passed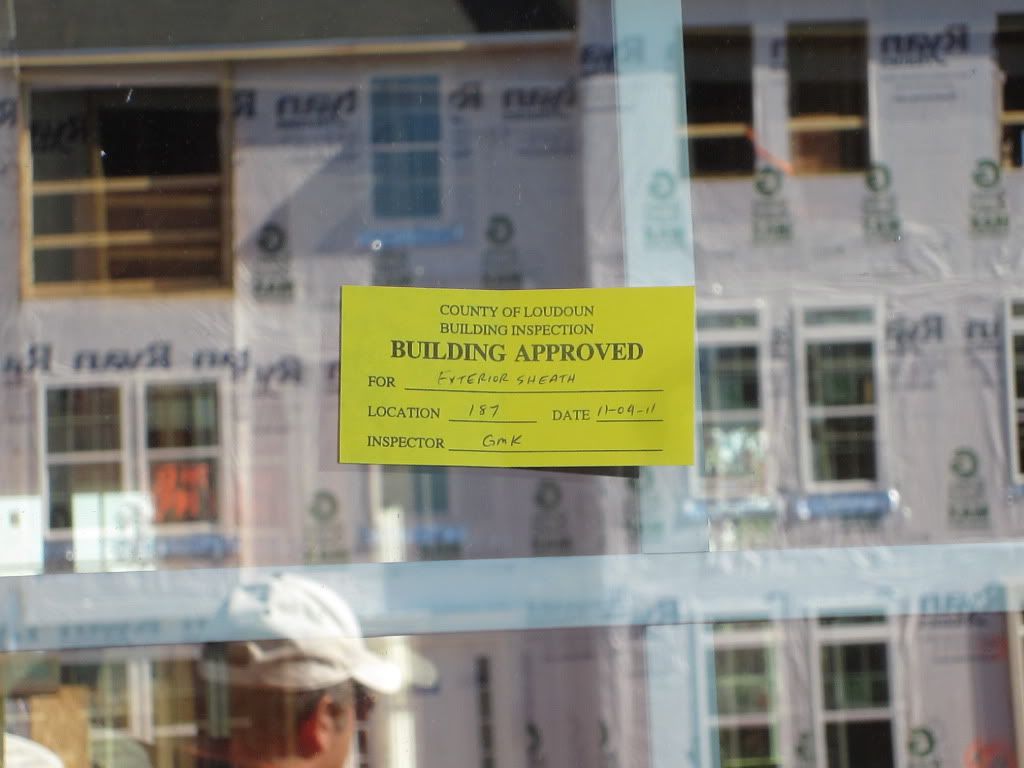 Fireplace is in
HVAC is in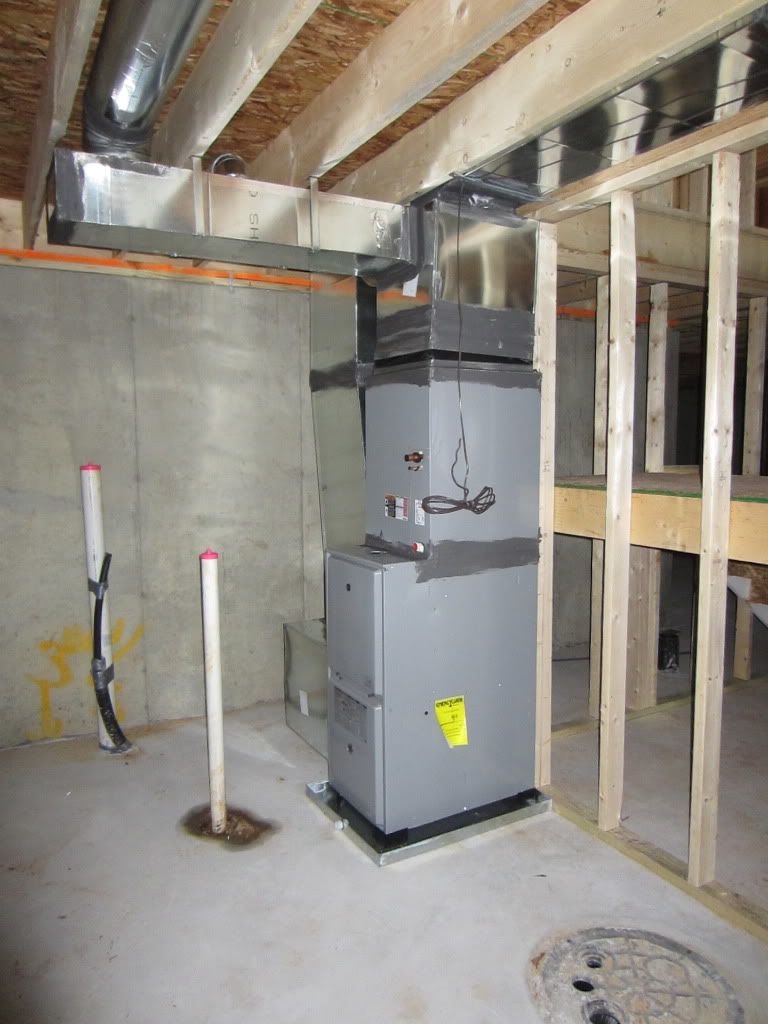 This is incorrect. We removed the closet from the mud room and they were supposed to put the air return on the back wall. Guess they didn't get the memo. It is just sitting out in the open.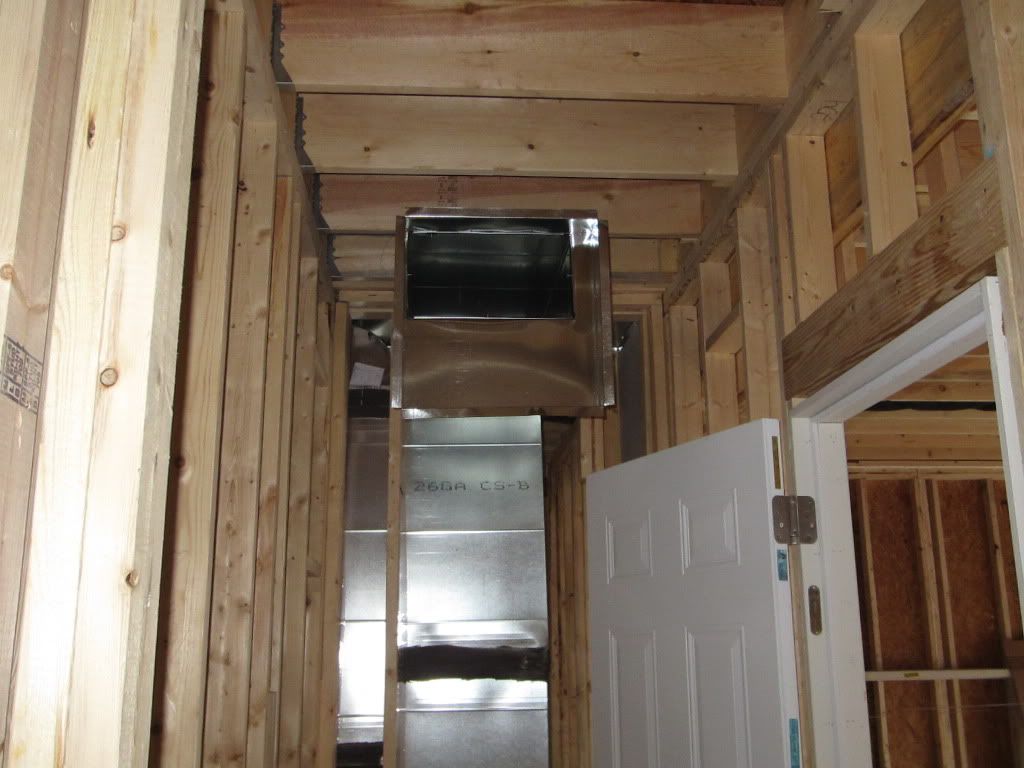 Our new water heater (from Sunday) - didn't get a picture of it out of the box today
Master bathtub is in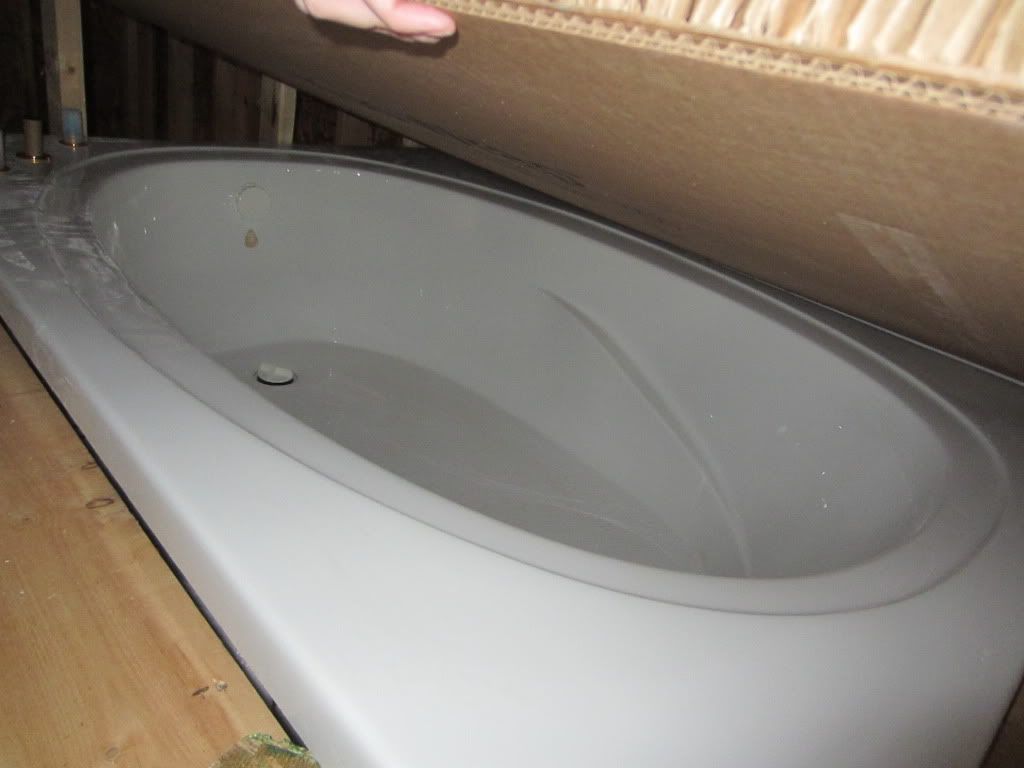 Other upstairs bathtub from yesterday - it was put in today.