I am way behind on posting. A lot has been going on, but not much that would show well in photos. We now have plumbing, electrical, and HVAC. Today we insulated the areas that RH won't do and spray foamed the windows - they only use fiberglass insulation. Tomorrow they will insulate and Friday and Saturday will be drywall. By next week, the inside will look like a real house!
Our 65 gallon gas water heater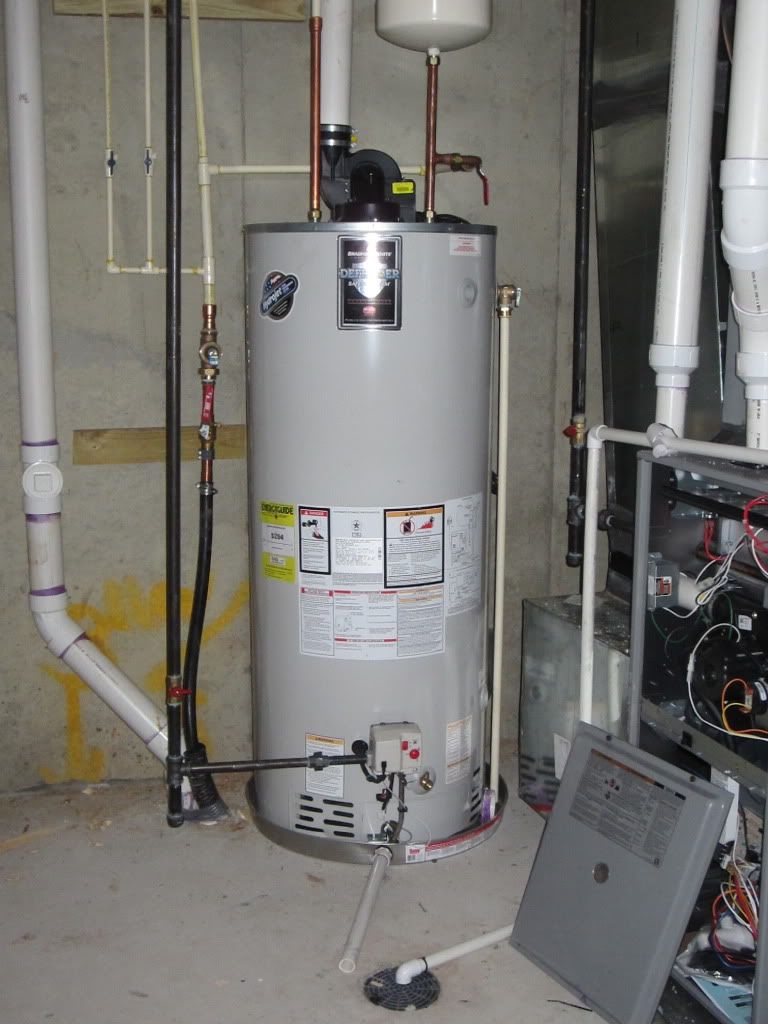 Roof going on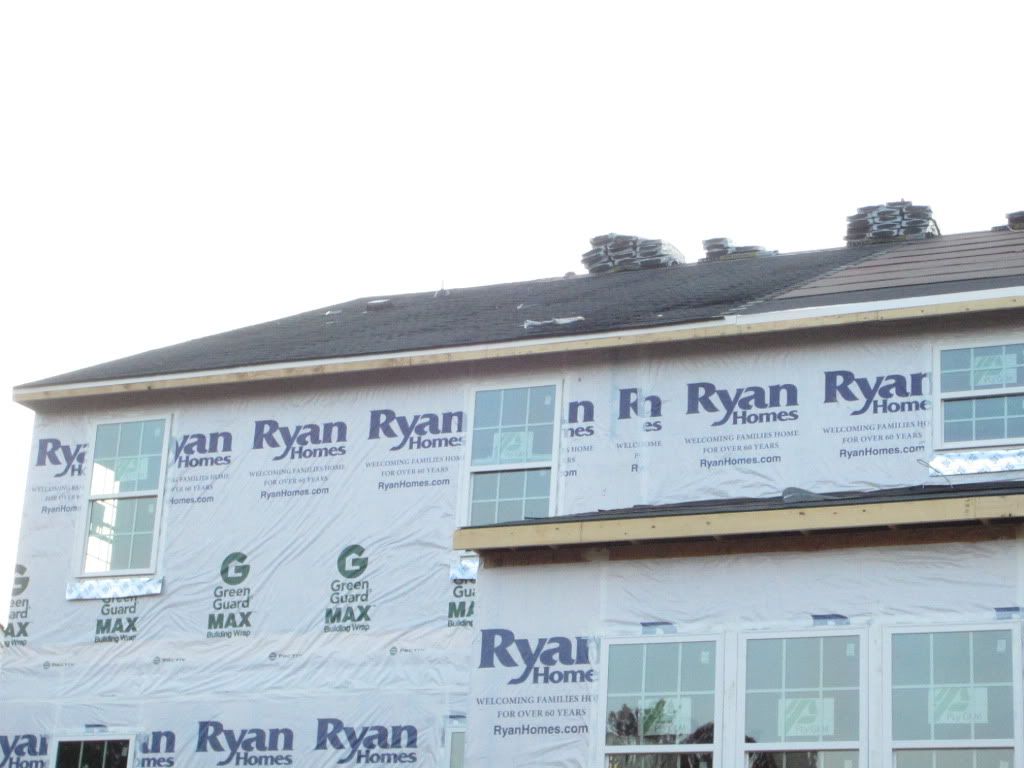 Vandalized the front porch - although you can't really see it anymore :(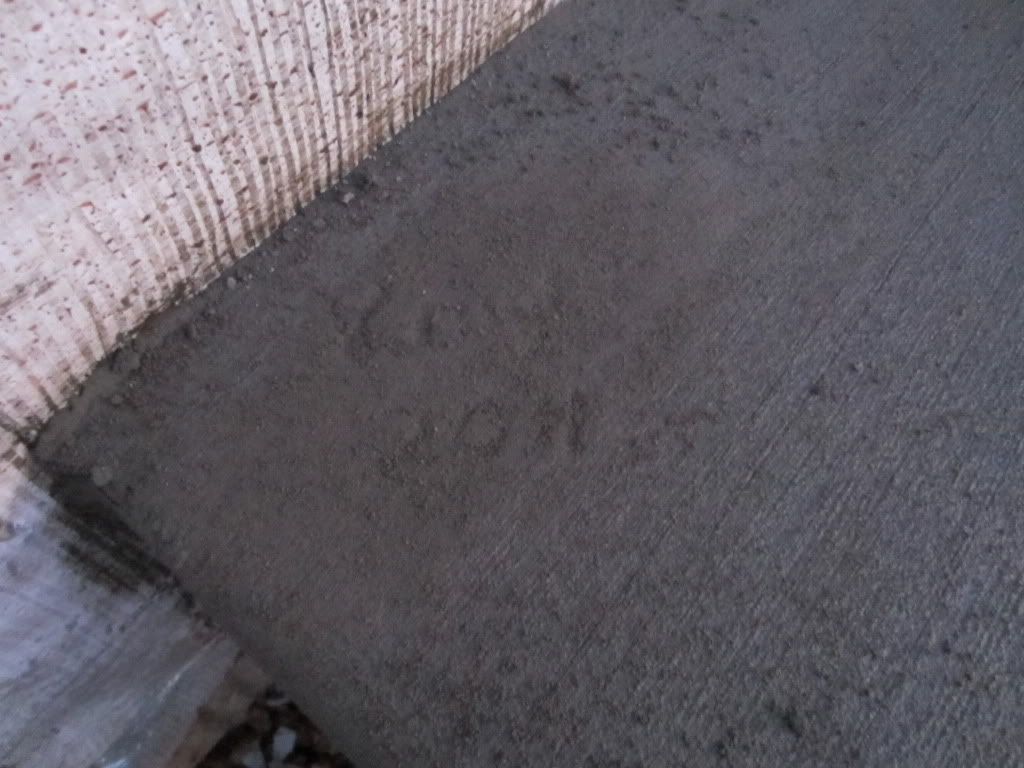 We are officially SOLD
The backside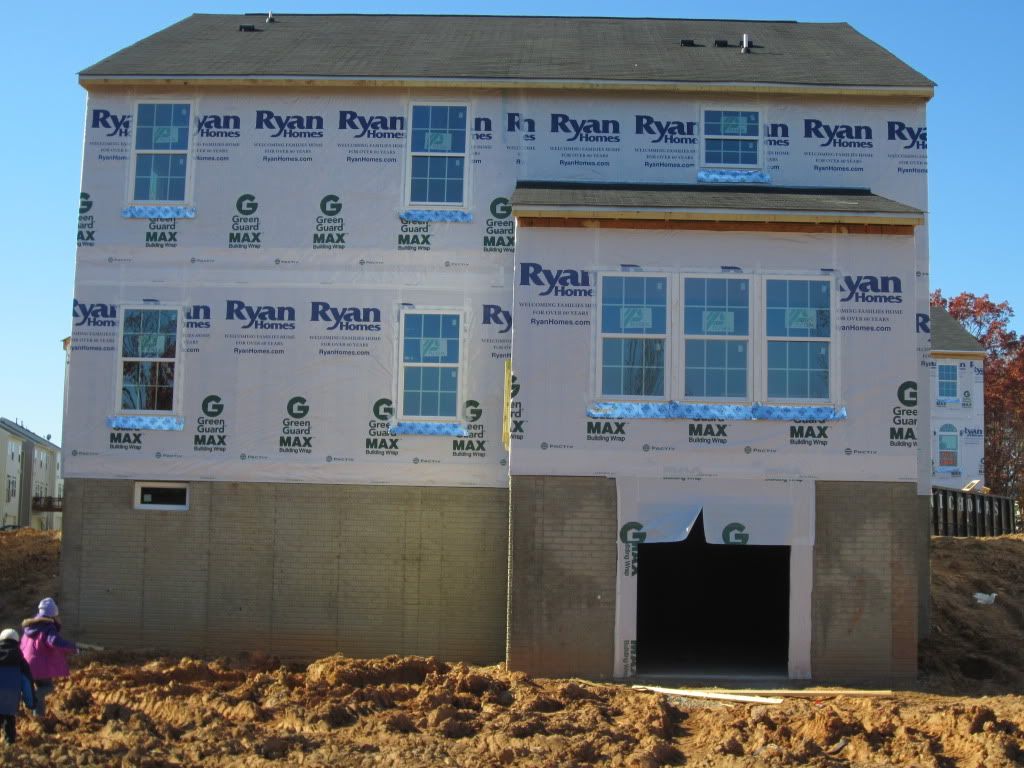 Neighbor on one side and our grade between the houses - our property line is 20 feet out, and they have 10 feet.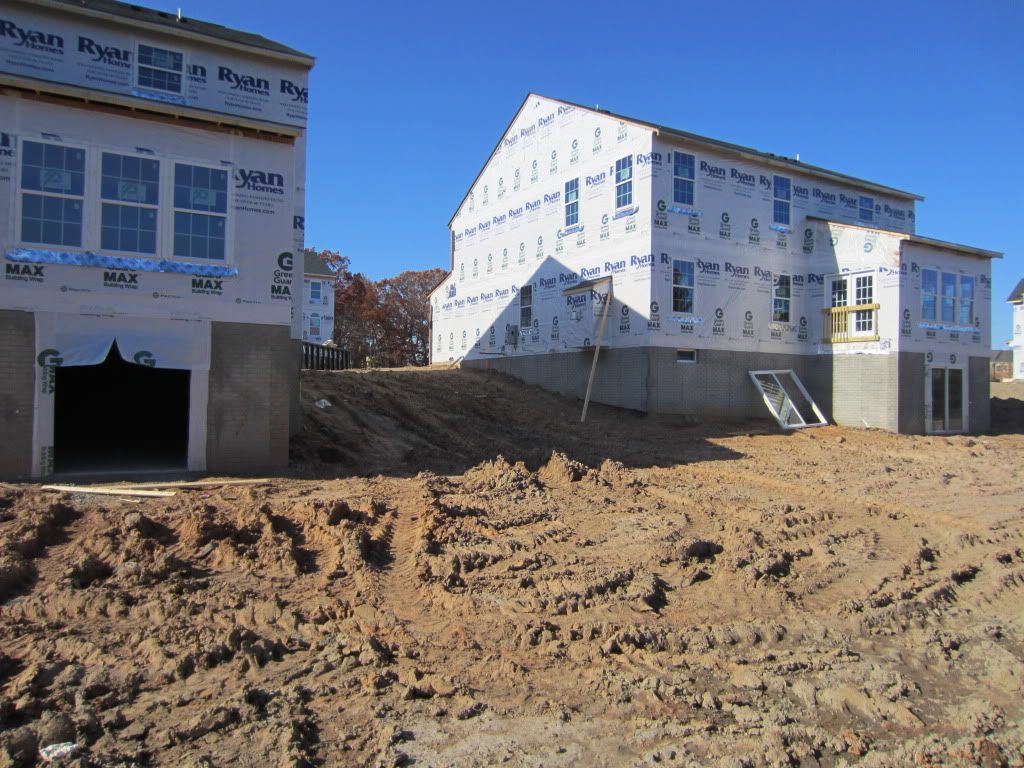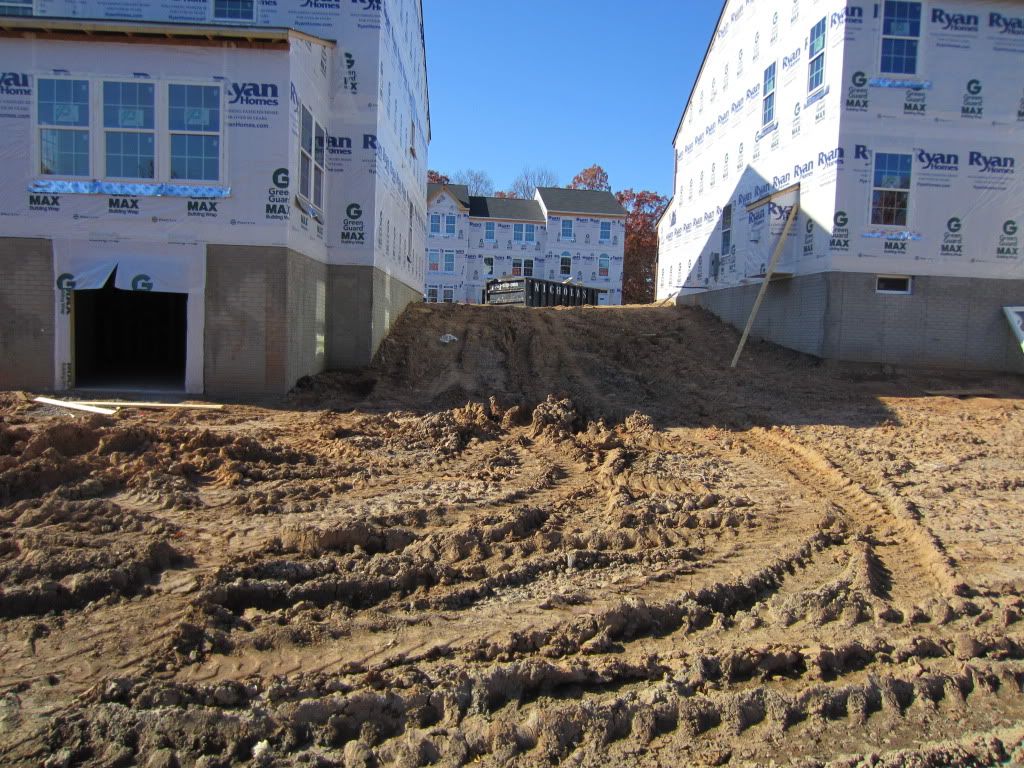 Our neighbor on the other side and that grade - our property line is 10 feet out and theirs' is 20 feet.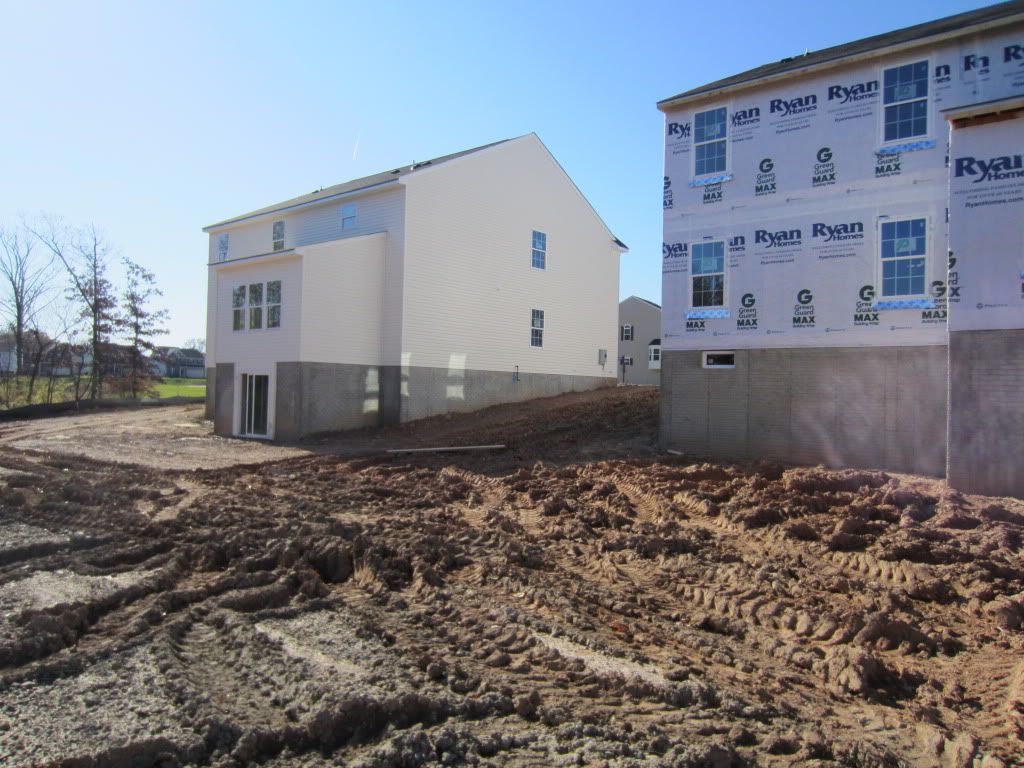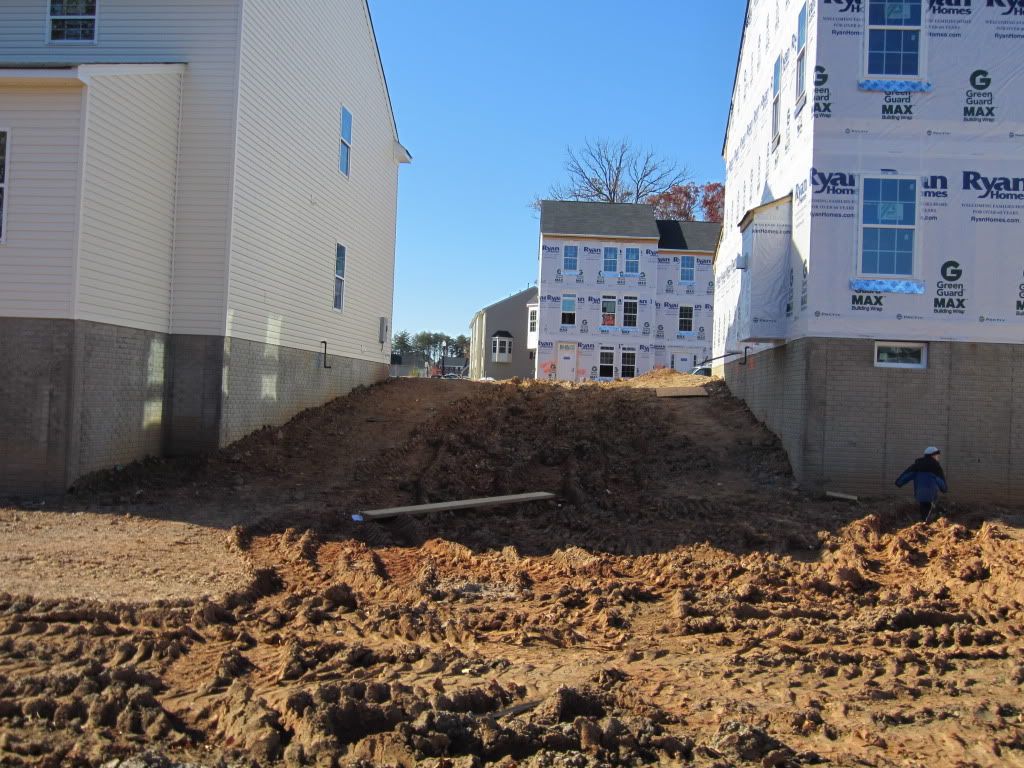 From where I'm standing to the house is our backyard size!