The rest of our wood arrived today. Tomorrow they will pour the basement and garage and Saturday they may start framing. They started framing the lot next to us today. We are expected to get rain on Saturday and maybe a flurry or two. But next week looks clear at the moment so hopefully they can get the house up and under roof before it rains again. My heart skipped a beat today thinking how real this all feels now that the wood has arrived.
The 2nd half of our wood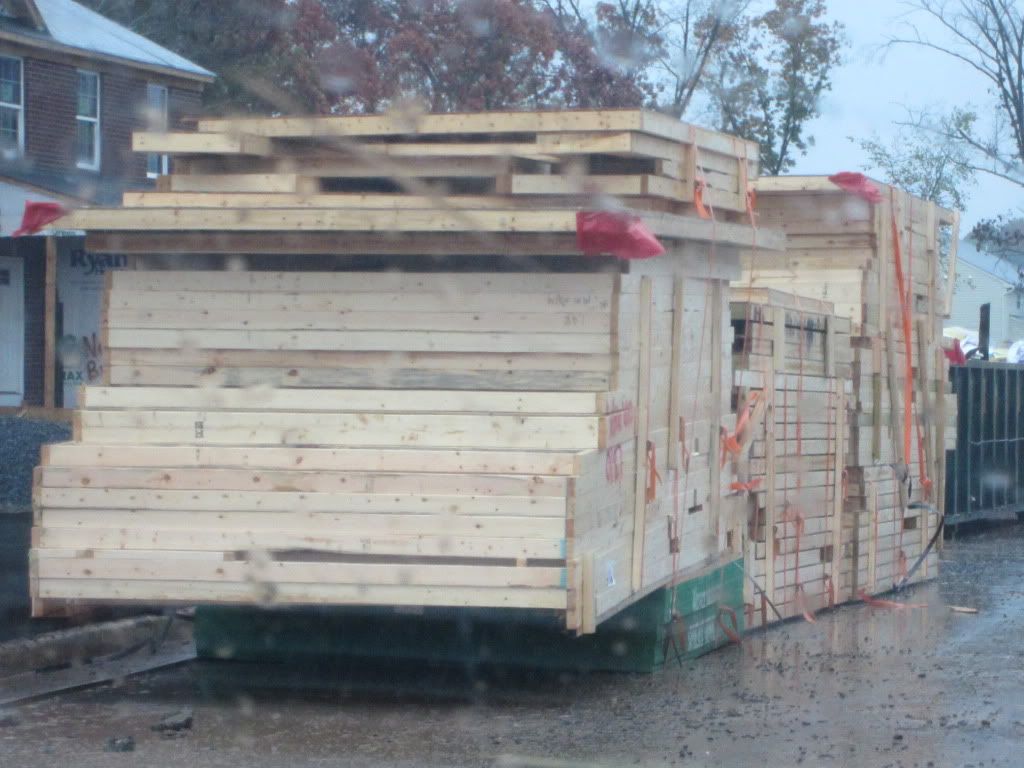 Yup, that would be ours.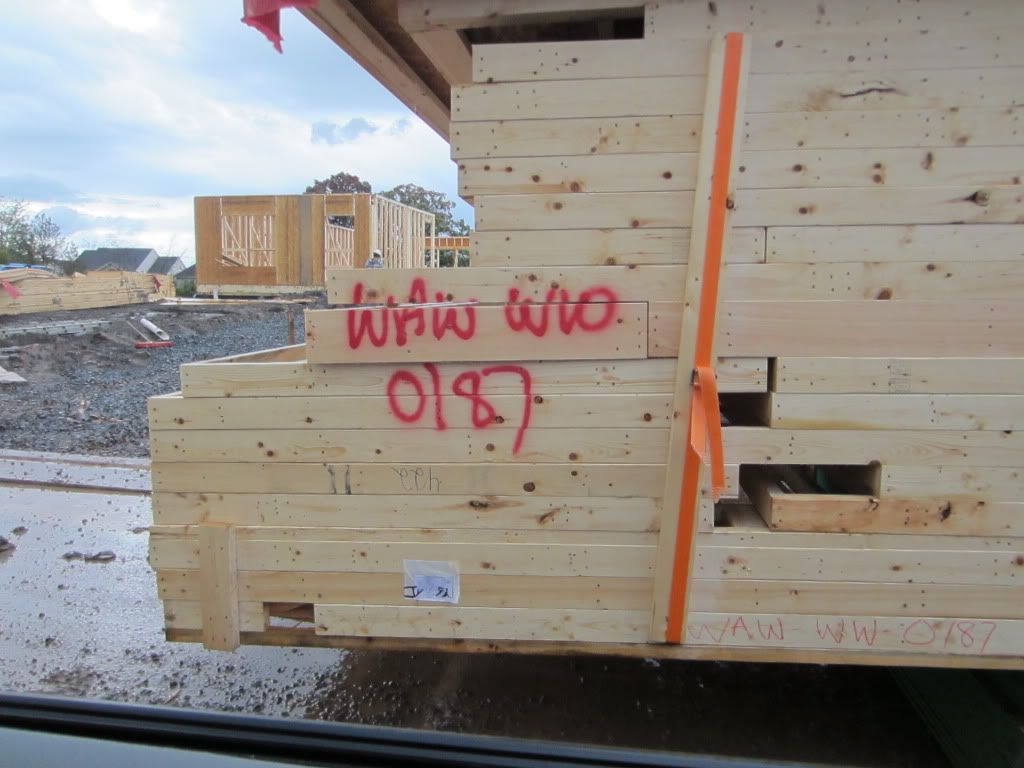 Garage is ready for concrete