Drove by at 3pm today and the Garage was empty!! Our cabinets, doors, trim, etc. was delivered yesterday and it was already gone from the garage. Couldn't stop to see where it all went since I had to pick up the kids. Hubby went by after dark and found where it all went.
It all went inside!!
Can't believe it is in and up already.
Banisters and trim went up, too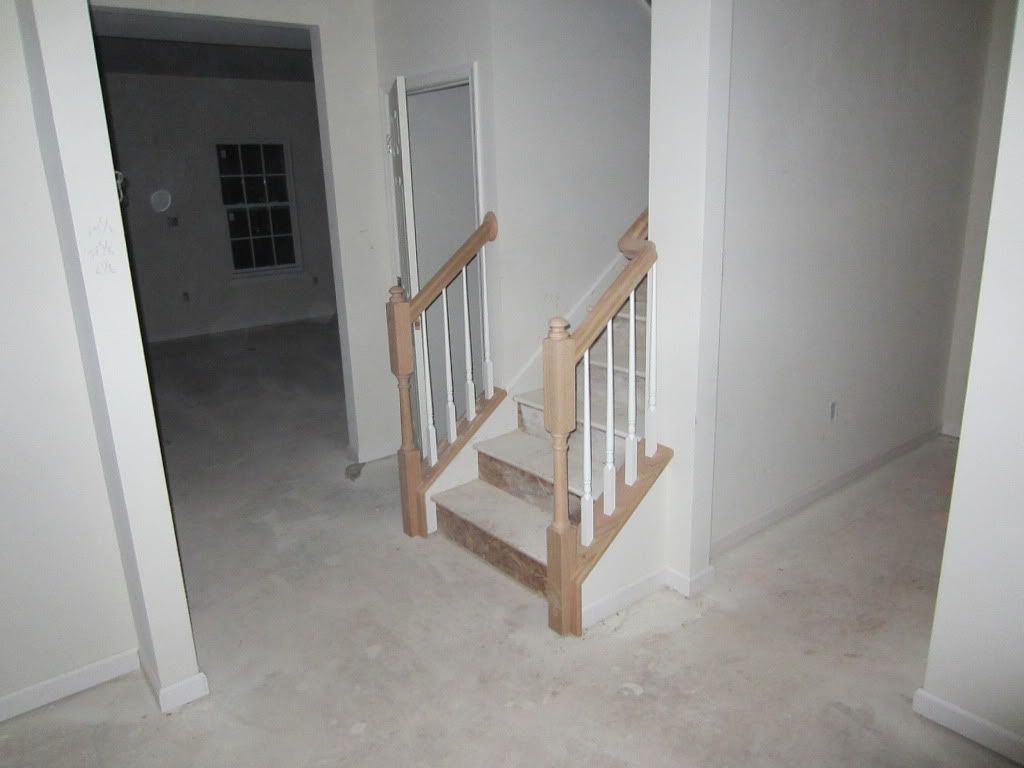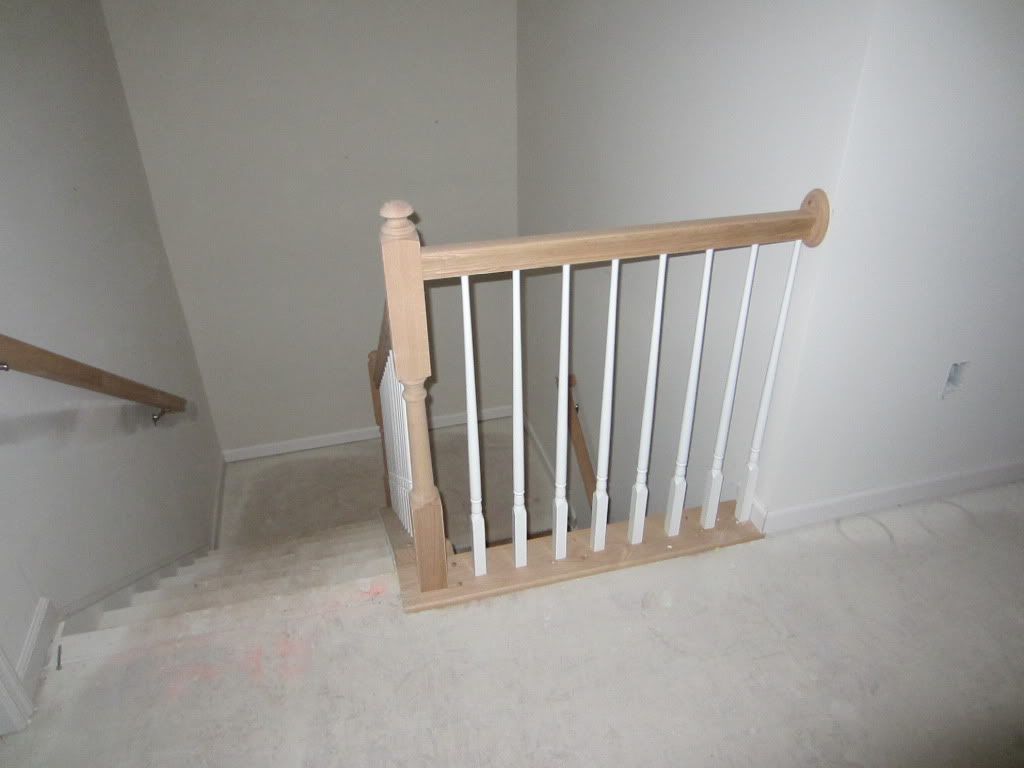 Bathroom vanities and mirrors are up
Kids bathroom
Guest (#3) bath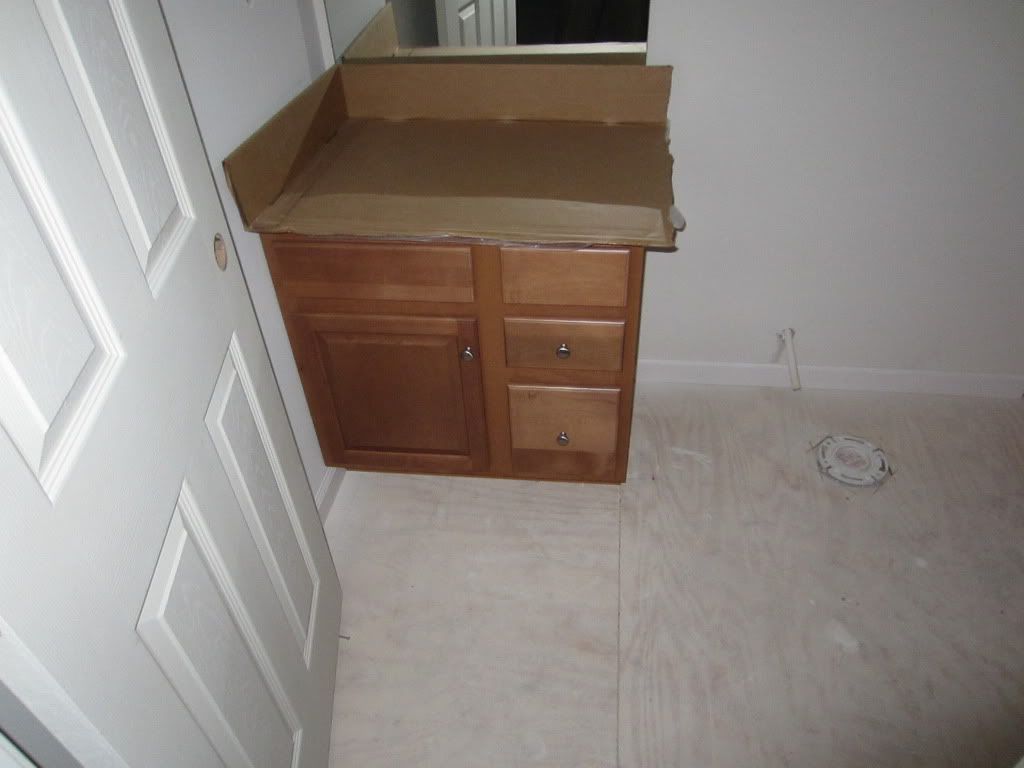 Master bath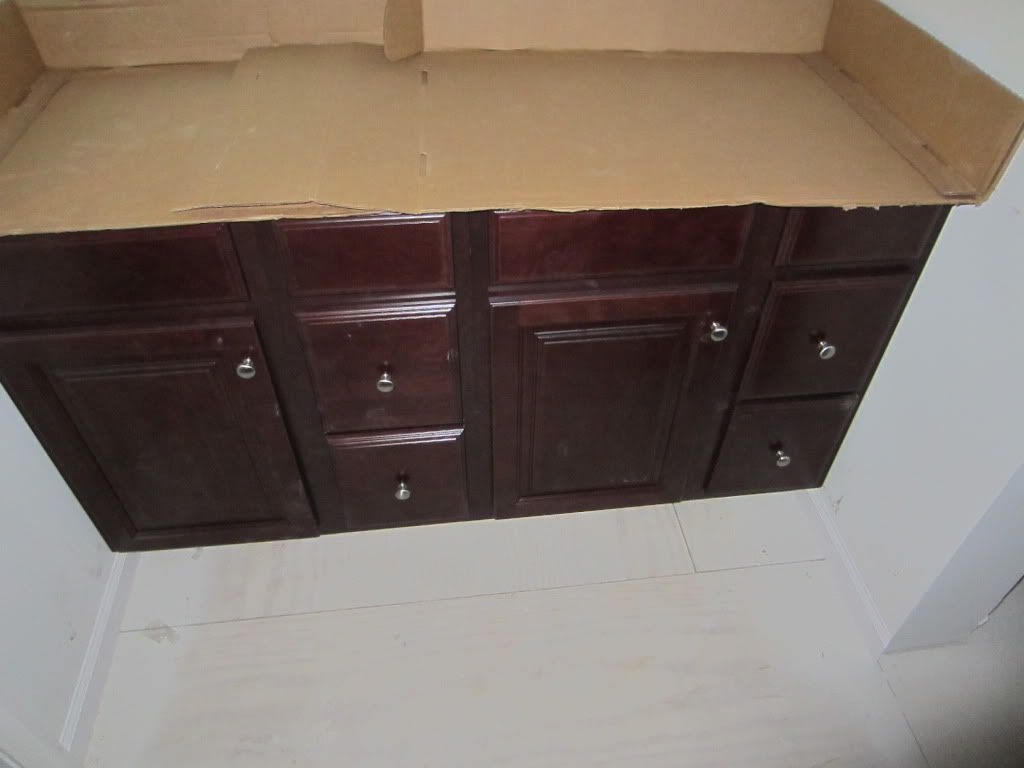 Definitely going to have to go by the house tomorrow and see everything in the daylight. Can't wait.