Yesterday I found out that I am getting my very first housewarming present. I won these fabulous towels from Cariloha (Care-i-lo-ha):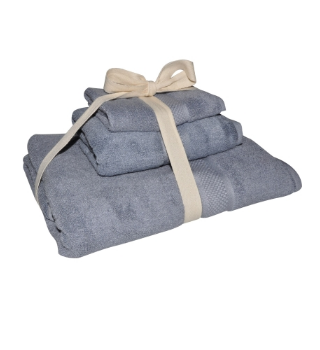 These towels are made from bamboo. We bought sheets from them over the summer while were on a cruise in the Caribbean. The sheets feel sort of like a rayon type product. They are super soft. The towels are supposed to be naturally anti-microbial, too.
Every week there is a new drawing for items made from bamboo - try it out:
Cariloha Bamboo Bonus Contest
.